real Events 
Moranbah Mayors Ball 2021
Moranbah Charity Ball
Venue: Isaac Regional Council and Moranbah Community Centre
Many thanks to the Working Committee who have worked with us for the past 9 months to make this event happen and a very special mention to Tricia and Nicole who were always there to answer our questions. And our beautiful team, we should all be so proud of the event and how it came together (I know I am) and very glad that the recovery is all done, clean up is finished and now to get excited about the weddings and events ahead of us in 2021.
The Vendors 
Event Management - Moranbah Blooms and Events
Floral Styling & Floristry Work - Moranbah Blooms and Events
Venue - Isaac Regional Council and Moranbah Community Centre
Catering & Bar Staff - Roses and Beans

Bus - Moranbah Bus Service
Alcohol - Moranbah Workers Club
Photography - Minco Photography
Security - Pauly's Security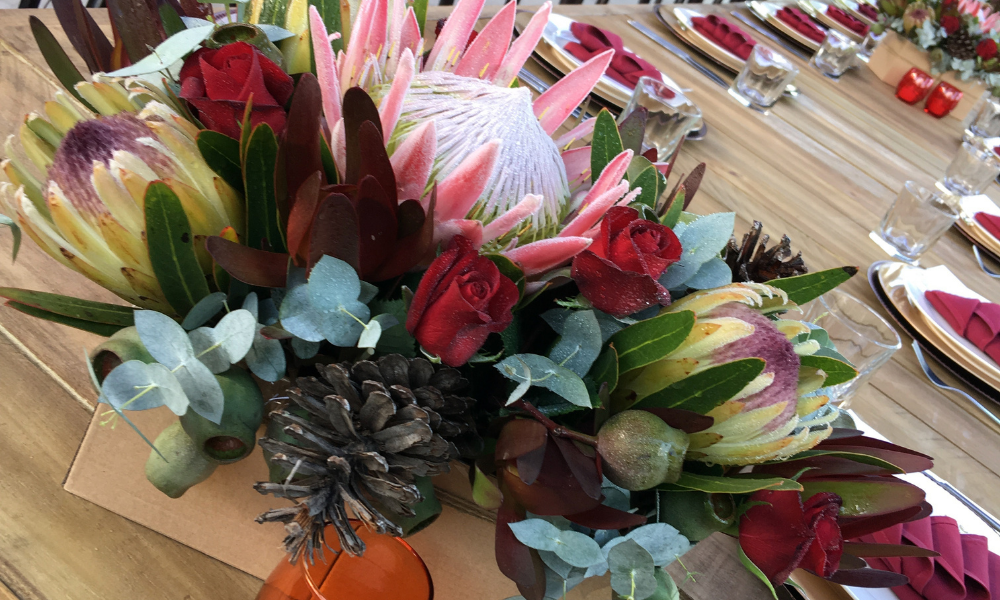 Planning An Event?
Melissa and her team have been organising events in the Moranbah region for over 5 years now and would love to help you plan your next event.  Moranbah Blooms can assist with weddings, birthdays, fund raisers and so much more. The team not only help with table arrangements, but also help plan everything from the catering to the entertainment. We want to help take the stress out of the lead up to the event so that you can enjoy every minute of it.